Build a collective conscience that reminds us that humanity is not the center of the ecosystem
All images © Gomez Platero | All rights reserved.
A massive, floating, circular structure that will serve as a moving sensory experience closing the gap between the urban and the natural world to invite us to reflect on our relationship with nature. Inspired by the present, but conceived of as a contribution to the future. This is the proposal of Gomez Platero Studio to build a collective consciousness that reminds us that humanity is not the ecosystem center.
An ideal ambiance for introspection.
"By creating a monument capable of activating the senses and memories in this way, we can remind our visitors that we, as human beings, are subordinate to nature and not the other way around".
– Martín Gómez Platero.
Accessible only by a long pedestrian walkway, it gradually takes the visitor away from the sounds and sights of urban life until they are completely immersed in the presence of nature.
In the center of the platform, a void opens to the undulating ocean below, allows people to observe nature in its most majestic and pure state, reminding us of our own fragility.
The main deck and the lower external face liner will be made of corten steel, a highly durable and low maintenance material that can withstand the passage of time, as well as changes in terrain and water level. The concrete will finish the surface of the concave internal space.

Making Earth
the Best Place to Live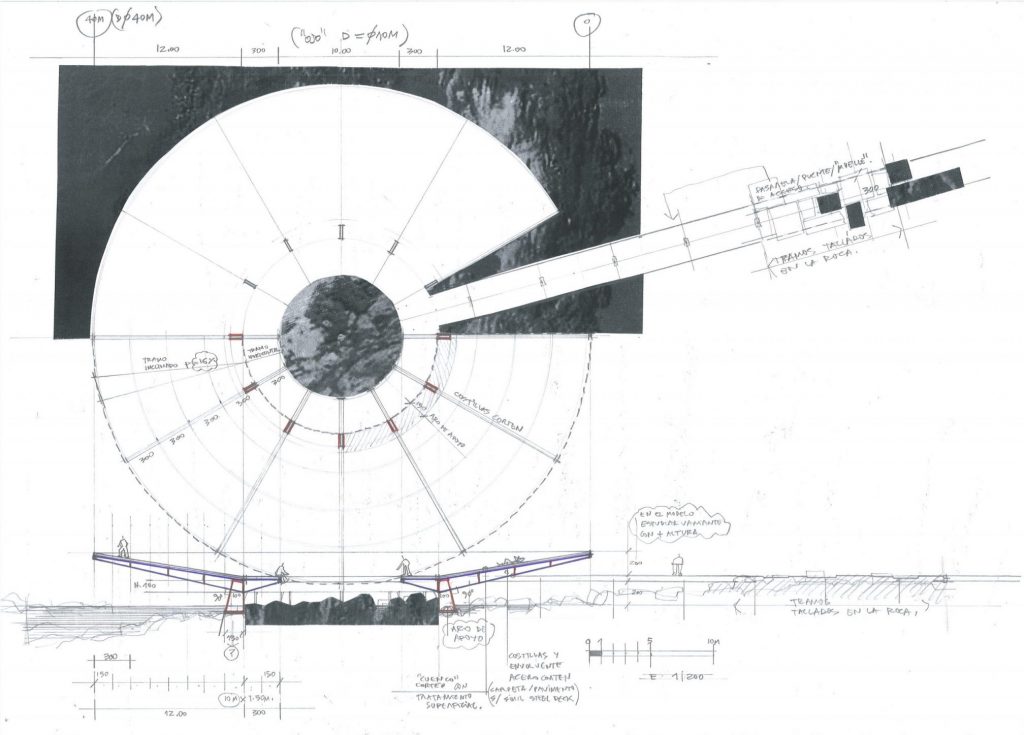 Global architecture and urban planning firm with more than 20 years of international experience, More than 100 professionals who have built more than 1.5 million m², through which more than 30 million people pass each year.
Active in a number of categories:
Housing Developments, Mixed Use, Hospitality Architecture & Residential, Commercial & Corporate, Infrastructure, Hotel, Sports and Cultural.
All images © Gomez Platero | All rights reserved.