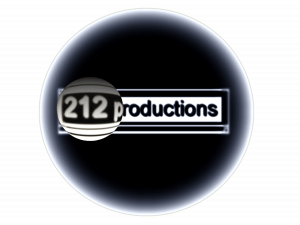 Welcome to 212 Productions
We create new structures of realization, focused on the arts and development of audiovisual projects; generating unique events.
Our goal is to achieve the highest standards, taking into account from the development, with its fundamental elements, to the attention to every little detail. We give priority to quality in order to reach an experience that exceeds our own expectations in different areas of the industry and entertainment.
OUR SERVICES & CORE VALUES
212 Productions is a company that specializes in high-quality production services with content focused on entertainment and its commercialization, in order to set trends in market segments.
We offer services for film and video, as well as still photography and additional services such as management and representation, event planning, production, multimedia services and much more.
212 Productions mission is to allow creative energy to emerge in whatever situation or projects that our team members are collaborating with, so that freedom for creativity emerges.
These are the basics for 212 Productions.
Delirium of Reason | Antiguo Colegio de San Ildefonso
admin
2021-07-30T02:35:33+00:00
212 Productions is a leading company in the entertainment industry, guided by its fine and exquisite touch. Our prestige is the delivery of excellent work carried out under the supervision and training of our director Ingrid Barajas, who after having been part of the industry for more than 20 years and working together with distinguished personalities in the United States, decided to expand to Latin America with the same strength and dedication that has characterized her, sufficient reasons for the quality of our work to be unique and unrepeatable.
212 Productions on the news
OUR PROJECTS HAVE GREAT MEDIA OUTREACH
admin
Llega a Puebla 'Leonardo da Vinci, el rostro de un genio' [...]
admin
EL ARTE ES NECESARIO Vuelve David LaChapelle a exponer en [...]
admin
David LaChapelle, entre el artificio y la epidermis David LaChapelle [...]
admin
Surrealista y pop, así es el universo LaChapelle Con cuatro [...]